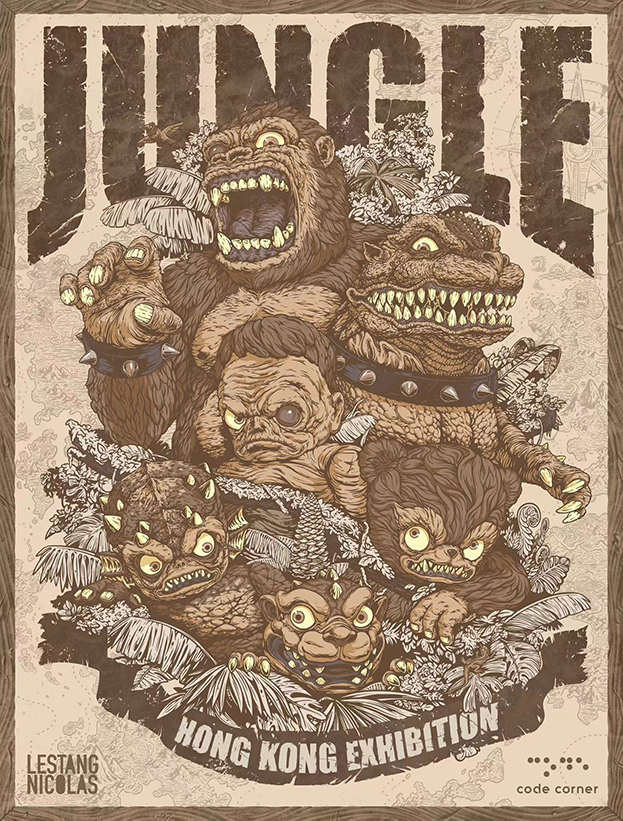 叢林中隱藏了多樣性的物種,既充滿生命力又帶著一點神秘,當然也必然是危機四伏。
在Nicolas Lestang 的世界觀中,由他親手賦予生命的角色到底要如何在JUNGLE 中克服弱肉強食之叢林法則呢?
There are a variety of species hidden in the jungle, which is full of vitality and mysterious, and of course it is also dangerous.
In Nicolas Lestang's world view, how can the characters who are given life by him overcome the law of the jungle of the jungle?

– NICOLAS LESTANG 香港個人展覽 – JUNGLE
Opening: 17th Feb 19:30-21:00 (By invitation only)
Public: 18th Feb – 28th Feb (From 14:00-20:00) (無休)

STONEVIBE
九龍尖沙咀廣東道33號中港城UG57
*因疫情關係,所有在場人士需配帶口罩及保持適當社交距離。
*In-site lottery draw only available for visitor who has purchased appointed item to entry.